Maximize Space In Your Tiny Dorm Room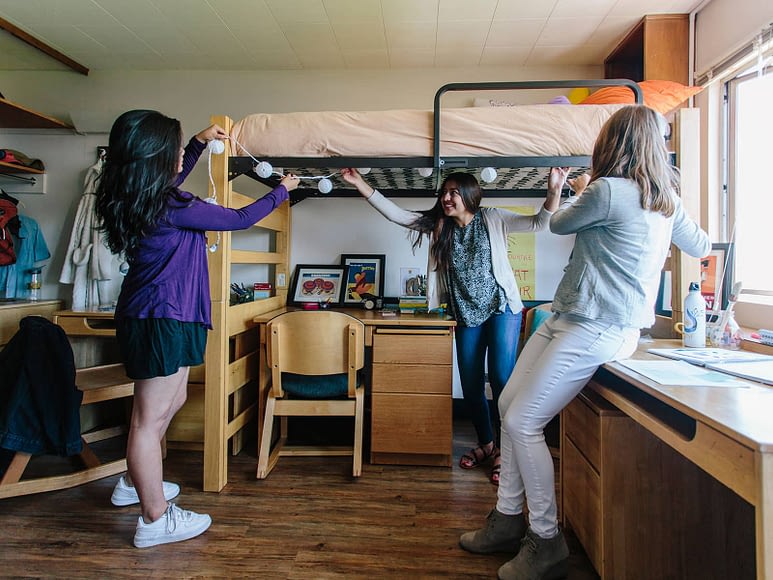 Rating:
3 votes - 100.00%
Click a star to vote
Publication Date:
Author: Alice Miley
Save space in your dorm room
Most of the time, the amount of space which is available to each person in the dorm room is quite limited. For that reason, the way you arrange your personal stuff has to be approached wisely. After all, you will need to spend quite a lot of time in your temporary residence, so you need to make sure that after a difficult day in college you return to a homely place where you feel comfortable. No one wants to come back into a cluttered place with an unhappy roommate. Here are some tips on how to maximize the space in your dorm room.
Under your bed
For the student, the free space under the bed is crucial for keeping a great part of the owned things. Anything can be stored there, be it shoes, books or unused pieces of clothing. If your bed is not high enough for such purpose, you can use a variety of bed lifts to have more storage room.
On the door
Door racks are lifesavers for students who live in tiny dorm rooms. There is a huge variety of these door organizers available on the market, so choose the one that fits the construction of your door the best, and you will have an extra storage place for many different things that you own.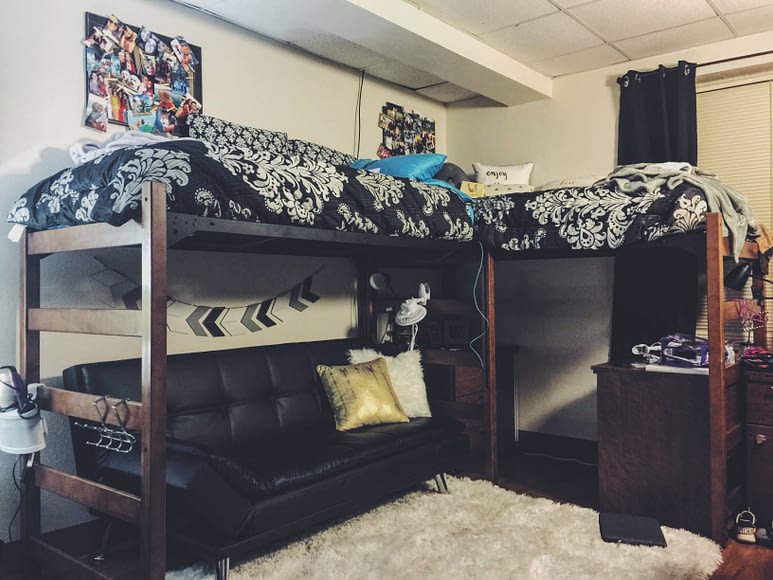 Boxes
Boxes are extremely useful because you can make sure that all your things are kept in place. Stacking boxes on top of each other will help you have your belongings in place and will free a lot of space in the room. Just do not forget to label each box and put each thing where it should be. Otherwise, you will have a hard time to find whatever you need and it will cause chaos very quickly.
Command hooks
We all know that it is almost impossible to get an approval from authorities to put a shelf (or even a simple picture) on the wall of the residence hall. Command hooks are a perfect solution and are great for fitting in the dorm room. They can be easily taken off without damaging the wall and are very handy. You can use them for hanging belts, coats, purses and many other small and lightweight items.
Mattress caddy
We all enjoy the comfort of having a bedside table; however, in the tight dorm room using this piece of furniture can be a luxury. It can take quite a lot of precious space, so the mattress caddy can be a very useful alternative. The caddy will hang very close to you, and it can fit all your important and most necessary items as a traditional bedside table would.
Life in college is challenging but exciting at the same time. You need to constantly make sure that you excel in your subjects, but, in addition to this, you have to think carefully how to organize your living space when you are in your dorm room. After all, there must be a homely place where you can relax and revitalize yourself. Your dorm room needs to be a comfortable place which helps you want to study more and reach new academic heights. Organizing your living space properly can surely help you take the most of your time at college.