What Red Dead Redemption 2 Is Going To Offer Its Players?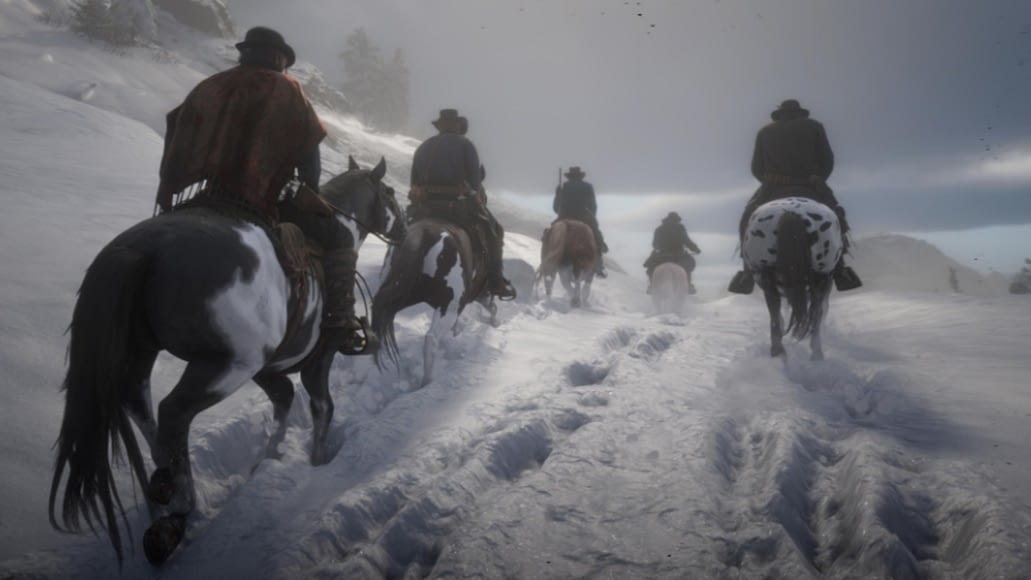 Rating:
2 votes - 60.00%
Click a star to vote
Publication Date:
Author: Ben Parker
What to expect from the forthcoming Red Dead Redemption 2 Battle Royale mode?
Recently, Trusted Reviews, which is a leading UK-based technology website where you can find expert reviews of the latest electronics, IT, product launches, has received some suspicious notes which reveal the details of the gameplay Red Dead Redemption 2. Fortunately, Trusted Reviews did its utmost to find out which information from these papers is exactly genuine and substantiated. Here are some features you might expect from a potential Red Dead Redemption 2 Battle Royale mode.
Online component of Red Dead Redemption 2
In accord with those anonymous notes, Red Dead Redemption 2 Online will have three modes such as 'Money Grab', 'Revive and Survive', and 'Battle Royale'. Revive and Survive features two teams which are fighting with each other to stay alive while Money Grab pits two teams which want to obtain money bags in a central location. As a player, you will be able to explore the open world freely. You will be also given a reward for accomplishing certain tasks. You will have an apartment in the form of a tent.
Players will have the opportunity to access NPCs and various shops where you can get some missions and equipment. A companion app will include a poker minigame of sorts. You will also enjoy herding, fishing, and gold-mining in the world of Red Dead Redemption 2.

New features of RDR2
The notes also include the description of new mechanics you will be definitely impressed with:
In the open world, you will find such locations as Ridgewood and Armadillo where undertakes, gunsmiths, and store owners live.
You will be given the chance to gamble if you want to win a lot of money.
Players will use railway trains as the efficient way to get around the open world.
You can increase your rider rank by coping with your horsemanship challenges.
Dead Eye will astonish you with its enhanced abilities.
You will gather different herbs and plants such as Spider Orchids, Rat Tail, Night Scented, Ghost, and Clamshell for doing crafts.
Players will be able to buy a piece of equipment for a friendly price at Slums Market.
You will take advantage of horse-drawn carriages, handcarts, and minecarts as vehicles in the gameplay.
You will have a wide choice of tackles and baits for your fishing.
RDR2 players will experience adventures with a mysterious stranger, treasure hunts, and bounty hunting quests.
The way you behave in each playthrough will define the future course of events.
Holding up a saloon and murdering people will be considered as a serious crime.
The new mode will allow you to play the multiplayer in first-person.
A wanted level will increase or decrease that depends on how you act.
You can make your injured enemies give you some valuable information or a large sum of money in return for sparing their life.
Sounds engaging, isn`t it?