How To Write A Thank-You Note To Express Your Appreciation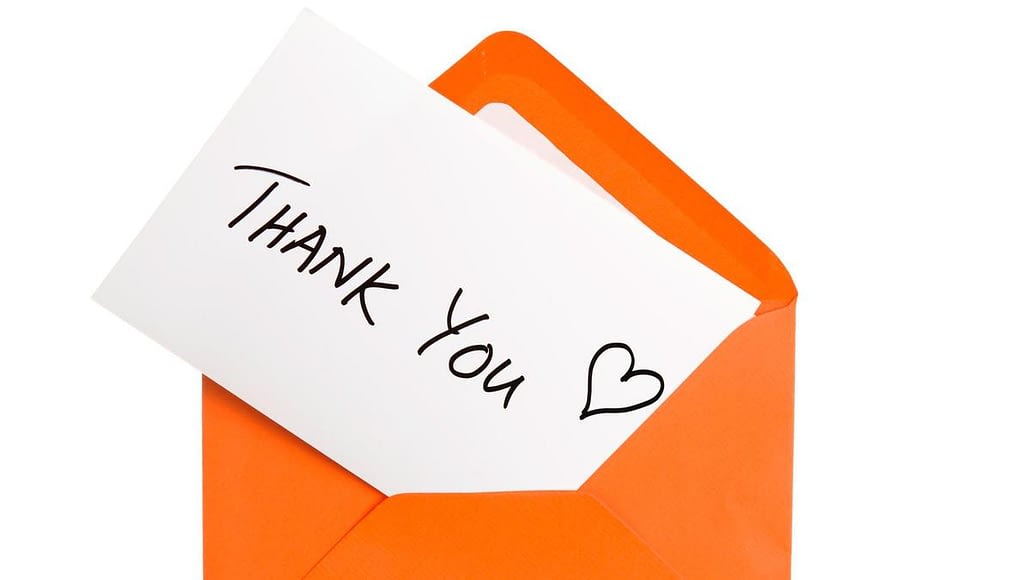 Rating:
4 votes - 75.00%
Click a star to vote
Publication Date:
Author: Nicolas Braun
Expressing gratitude in the written form is important for our everyday existence
Gratitude shows that we are taking the acts of service people perform for us into consideration and that we truly understand how those acts will make our life easier and better. People like being appreciated. Thank you note are a means of expressing this appreciation and gratitude. It is very important to know in which situations it is appropriate to such kind of notes:
After attending a job interview
After receiving any type of gift
After someone writes a letter of recommendation for you
After someone goes above and beyond the expected
These useful tips will help you compose a powerful thank-you note that will make a positive impression on your recipient.
Know whom you are addressing your thank-you note to
Knowing your recipient will help you decide which voice to use. A proper greeting is one of the most important elements of a thank-you note. Start it by using a greeting like "Dear" or "To", followed by the person`s name. Write the full name if you have a more formal relationship with your recipient.
Don`t write a pompous letter
You should always remember that it is just a thank-you note. The simpler the better. Say just what you need to say. Tell why exactly you are thanking him or her. State the reason why you appreciate your recipient and how important his or her act of service was to you. Wrap up the note with a repeat of your thank-you, a closing, and signature of your name.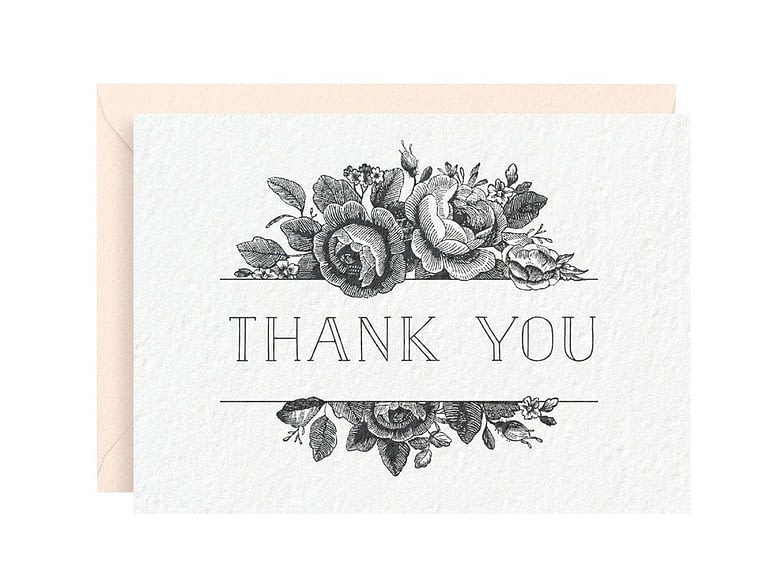 Make your thank-you note meaningful and visually attractive
Expressing words of thanks is not only good manners but the right things to do. But it is essential to make sure that your thank-you note is of a high quality. You should be certain that your piece of writing will get a smile out of your recipient. Just follow these rules in order to write everything in a correct way:
Be neat and legible
Check the entire note for spelling and grammar errors
Be genuine and concise
Personalize your note by using specifics rather than generalities
Be sincere
Express enthusiasm
Make sure to include address headers and print the note on the high-quality paper if you are not sending it per email
Throughout your career path, you will likely get a lot of help. Be always grateful for everything that people do for you. It is a lovely gesture that will definitely create a memorable impression. So, let`s revive this lost art of expressing gratitude in writing.
Here is a thank-you note example for you:
Dear Mrs. Smith,
Thank you for this wonderful meeting. I truly appreciate that you have made time for me. I enjoyed our conversation and gained valuable insights into sales management. This knowledge will definitely help me expand my career prospects.
I have already investigated the workshops you suggested. I will undoubtedly attend all of them. I am extremely grateful that you are always willing to steer me in the right direction.
Thanks again, and best regards,
Jack Peterson (signature for hard copy letter)
Jack Peterson