Most Popular US Colleges for Free Education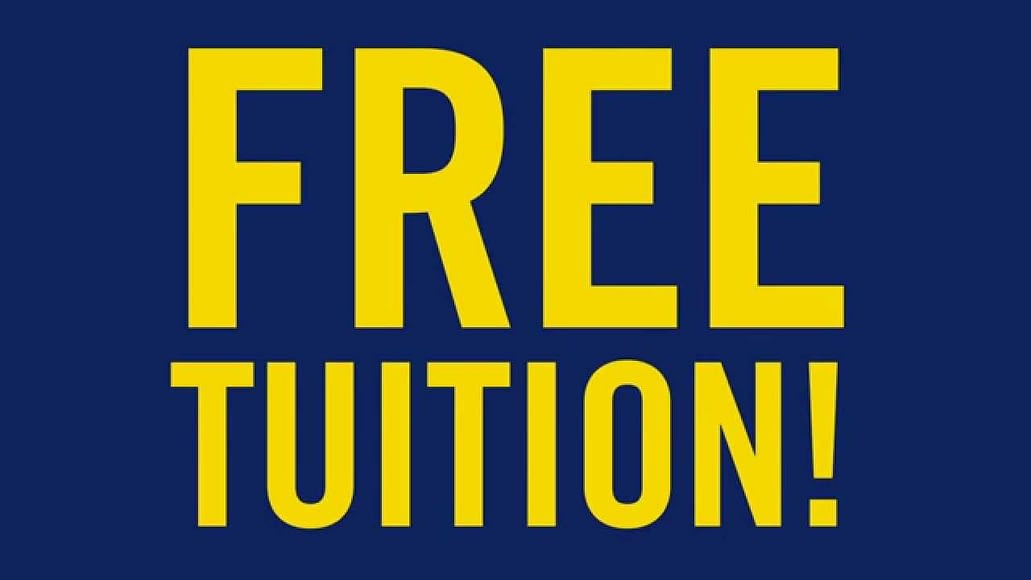 Rating:
3 votes - 66.67%
Click a star to vote
Publication Date:
Author: Ben Parker
Top 10 US Colleges to Attend for Free
Did you know that education is trendy now? There are many opportunities for free tuition for you, your friends and other academically driven people. Everything you need to do is to choose the college, fill in the form and get ready for new adventures. Here is the list of top 10 US colleges where you can study for free: which one will you choose?
Alice Lloyd. This is a private liberal university that was founded in 1923 and counts around 600 students from all over the globe. It is accredited by the southern association of colleges and is ranked as the 7th best college in the region. The programs vary from bachelor to pre-professional in such disciplines as medicine, law, etc. The peculiarity of this college is that it is aimed at creating a friendly Christian environment where its values are kept and supported. Students here work on the campus instead of paying tuition fees (around 160 hours per term) and the dormitory will cost you $2000 for a year;
College of the Ozarks is also dedicated to Christian values and takes responsibilities for the financial state of its students. Its mission is to highlight the advantages of Christian education to both young males and females and to get tuition paid here you should work at least 15 hours each week and also have a summer session to cover the costs for accommodation. This college was ranked as the 5th in last year edition of regional colleges and admits 14% of the applicants;
Deep Spring College was founded in 1917 and was completely male until 2013. It is located in a dessert and admits around 15 people each year with 10 more on the wait-list. This college can guarantee you the quality of the education and its isolation only creates a good environment for learning helping focus on the needs of the community. The application process starts in the fall and applicants are accepted online. If you are lucky to be a student here, you receive a free room and full financial reward. To get all this, you need to work at least 20 hours;
Berea College. Founded in 1855, it's a private liberal art college providing four-year programs for different degrees in over 28 disciplines and the number of rewards in $100, 000 in total. Each student is matched with a job related to their field for an hourly rate and also needs to work at least 10 hours a week for campus needs;
Curtis Institution of Music was founded in 1924 and is located in Philadelphia. It is considered as one of the most prominent art performing schools and accepts just 165 students each year. School provides education and direct training with instruments to talented musicians and artists at the highest level of professionalism. If you want to apply to this college, you will be interviewed personally to make sure you possess required artistic qualities. The annual number of scholarships last year was $54,125;
Webb Institute. Founded in 1889 and located in New York, it is a private navel and marine engineering college for undergraduates. It is devoted to shipping design and studying, now, the only one of such kind. College admits 80 students annually and the academic program includes a number of engineering disciplines. As a student, you receive 100% job placement and get paid during the term;
Brown University belongs to Ivy League and was founded in 1764 in Rhode Island. It admits around 10,000 students each year and it is the only university which undergraduates become the architects of their study course. The institution meets 100% of students needs covering costs for tuition and offering different awards;
Barclay College was founded in 1918 and is located in Kansas. This is a Christian-centered environment that welcomes students of all faiths. College admits around 250 students yearly to the programs with ministerial focus. It also offers degrees in religious studies. After the student is accepted, he or she automatically receives a $15,000 scholarship that covers all tuition fees;
Stanford University. It was founded in 1891 and now is a private research college situated in California. The institution can be proud of 15,000 of students, 2,219 faculties and 7% of admission rate which makes accepted students really honored. Students that come from families with less than $100 000 yearly income get free tuition and those ones with under $65 000 also get a free room;
Harvard University. The last and most famous university on our list is the oldest one, founded in 1636. The university has over 20,000 students and 11 academic units with 10 faculties. This is #1 among best US national universities. The tuition fees covered by a scholarship reach $40,000 and the accommodation is around $13,000. The university can be proud of its alumni that include 8 presidents, 30 foreign heads, 62 billionaires, 158 noble laureates, 14 winners of Turing award and 18 field medalists (not counting sports prizes). All of this should inspire you to study hard and achieve great results!