Use Creativity for Better Writing. Start Now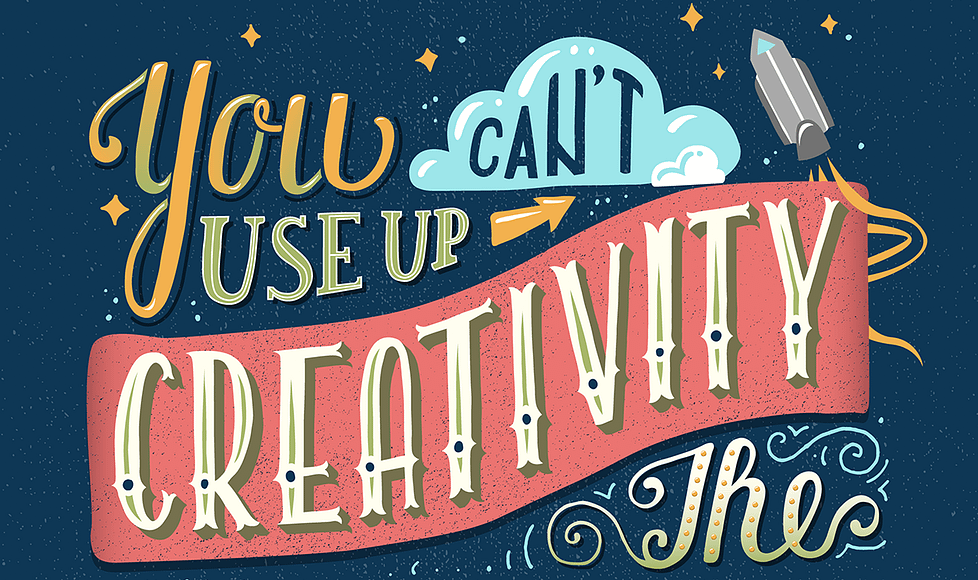 Rating:
3 votes - 86.67%
Click a star to vote
Publication Date:
Author: Alice Miley
Creative Thinking. Improve the Strategy
If you are writing on a daily basis, it is easy to get overwhelmed by the number of topics. However, any author will tell you that a story without rules is equally scary. Whenever you tell the readers that there are no guidelines applied in the course of the narrative, they immediately start questioning the sanity of the author.
Some say that this derives from the complexity of choice. If you know that the local store serves only two kinds of ice-cream, you won't be running around, trying to decide which one you are going to purchase. The same goes for writing styles. Some experts say that this may be related to an overload of themes. This eventually leads to a complex decision-making process since you do not know which theme you are going to choose. You pick the topic that seems rather irrelevant. There is no consideration. This leads to creative ruts writers are currently stuck in. They do not know how to explore the topic unless they are given one possible option.
Practical Ways to Start Writing Today
You may have heard the talk about thinking outside the box. Well, there are teachers, who invented the reverse technique. It focuses on finding a creative box that is comfortable to stay in. It should not limit your creativity. Instead, it needs to set boundaries for themes the students have already picked. Try these practical features to become more efficient.
Set a date. By establishing a timeline for your piece of writing, you are basically becoming more organized. Now that the writers know that they have to finish the story before the date they have set, they will certainly accumulate all their energy. This helps to create a narrative that immediately gets the target audience on a hook.
Start with a twist. Forget about citing unknown sources and apply this technique to ensure you have the attention of the audience. A plot twist is great for creative format. Involve personal experience to make sure that you have found a way out of the creative rut. You can also ask coworkers and friends to review the draft in order to make the right choices.
Choose a format. Choose a format that only includes limited word options. We are talking about short stories, mini-fiction, drabbles, and other forms that do not force you to engage in lengthy writing. It will be easier for the students to explore these alternatives in the beginning rather than create a story that is too lengthy to avoid.
Follow the instructions. Once you have decided to stick to a specific theme, do not let other possibilities lead you away from the track. There might be extra options to explore in the process, but they will only divert you from the relevant topic and confuse the readers. Instead, follow a set of guidelines that you have established to make an impression on the audience. This is what we call thinking inside the box, if only for a start.