Make Sure You are Aware of All the Nuances in Scholarship Essays Writing

Rating:
2 votes - 90.00%
Click a star to vote
Publication Date:
Author: Kelly Higgins
Simple tips for a scholarship essay writing
We can`t identify one accurate way of writing scholarship essays, which will definitely lead to success. If you have a glance at all the essays that have won the prizes, you will unlikely find some similarities. Everything is just on the contrary, each assignment is unique, filled with own authors ideas and style.
Originality is the key point in this kind of assignments. You are to make your essay personalized, respond to the topic considering your own point of view. Moreover, show your true passion for the subject, your individuality and this will definitely catch the commission. Take into consideration that uniqueness is above everything in essay scholarships.
Sometimes students have no idea how to start their writing. It`s a good way to get acquainted with some basic rules of writing beforehand. We have prepared for you some useful information, which will lead you to success. So, look through the following to know how to write "A" essay scholarships.
Read the essay statement
The first thing you should do is to read carefully the thesis statement, think on it well and for better understanding, you are to read this statement once more. This will help you identify the key points appropriately.
Understand the key terms
Once you have found the key themes, you are to understand what actually they mean. Don`t think simply, try to find some deeper context. This will allow you to dwell on the topic better and show all your good skills. Moreover, you will be able to present more examples if you identify the themes in depth.
Using synonyms
Your scholarship essay should be filled with synonyms of key points, which are stated in the thesis statement. Moreover, don`t omit the usage of those key terms used in the statement as well. This will show that you are corresponding to the given question.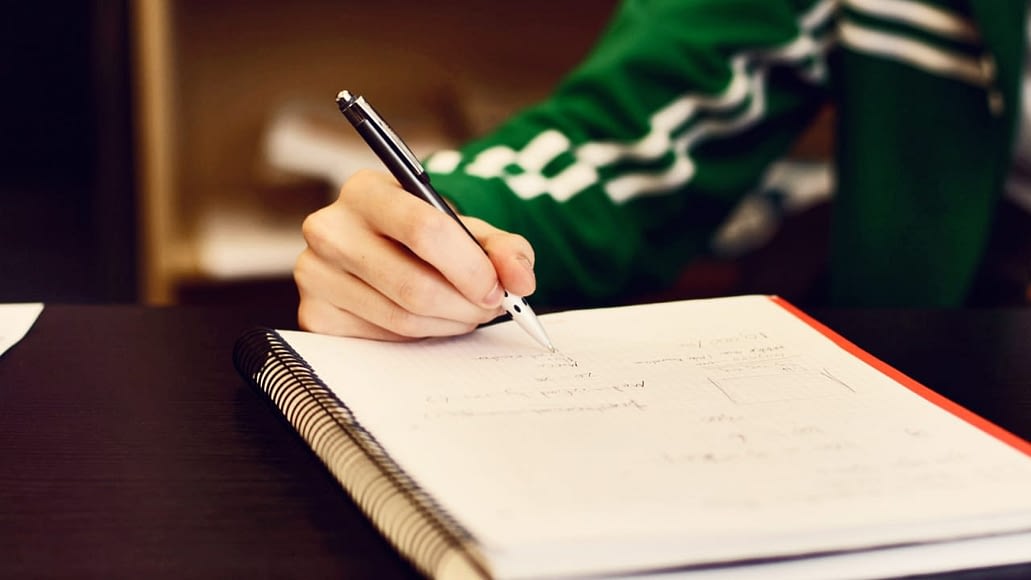 Learn the scholarship committee criteria
You should understand the main criteria the scholarship committee will follow to evaluate the essays. This will give an image what you are to pay more attention to. When you know this information, try to emphasize these points throughout your assignment, whether it is mentioned in the task or not. You can also read some essay scholarships example to understand what we mean.
Stages of the writing procedure
Let`s look through the steps you are to take while writing the essay:
Create an outline. One of the best ways not to be lost in your thoughts and ideas is to create an outline of your essay. Think of what you are going to include in your assignment and insert this into the list. You can write the headings for big parts of your essay, then you can add a subheading to each, which will contain the main ideas.
Write a powerful thesis statement. There should one sentence, which sums up all your points of view. It shouldn`t necessarily start or end you essay but it should be present. This statement is to tie all your ideas together and to give your readers idea of what they are reading about.
Now it`s time to fill your outline with more information. The first sentence should catch your readers` attention so that they continue reading. You may start with stating some of your experience which you will be talking about further in your assignment.
Revision. Once you have your draft ready, leave it for a day or two. Come back to it with refreshed brains. Check grammar and spelling, check whether all the parts are logically connected. Make sure that an essay sounds like you are talking, it should be personalized. It`s important to show real you in an assignment, the committee will appreciate that. Don`t exaggerate the story, don`t seem to be too proud for your achievements. Be simple and clear, some big words play nothing here. Make sure your essay is interesting and it motivates the audience to read it till the end.
Ask someone for revision. If you have someone, who can proofread your assignment, that`s great! This will reduce your chances of making mistakes. And it`s always useful to hear someone`s opinion from the side.
Hope, this information will be helpful for you, look through some scholarships essay examples to get a better idea of writing in practice.