Tip for Writing A Personal Essay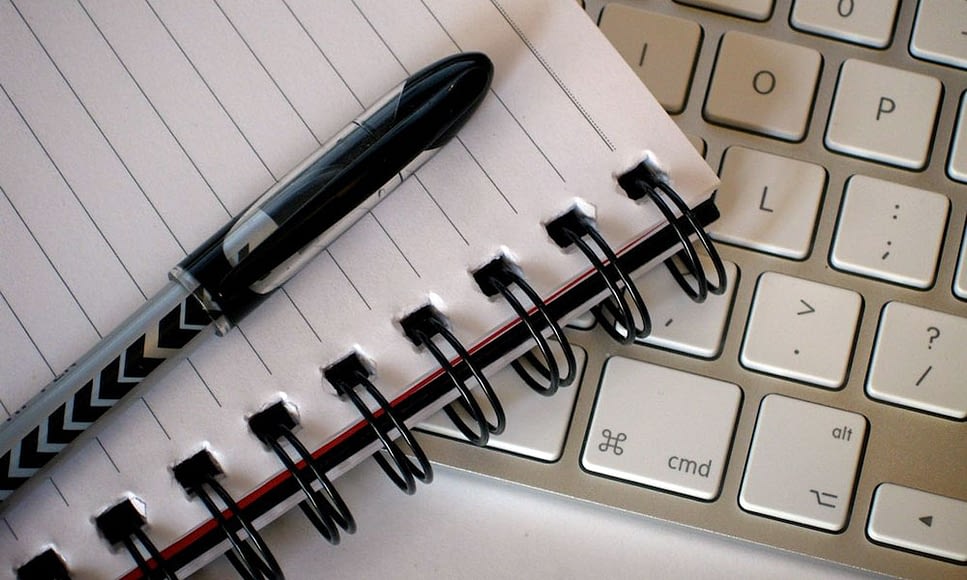 Rating:
1 votes - 100.00%
Click a star to vote
Publication Date:
Author: Ben Parker
How to Write a Personal Essay Quickly and Easily
1. Read and Look for Inspiration and Ideas
Writing process won't run smoothly, if you are indifferent and disinterested in the topic of your task, that's why you should find your own source of inspiration. One of the simplest ways is to read writers whose mastery has been recognized. Nowadays it's pretty hard to create something completely new, but you can pick up and develop some already existing topics. In any case, you shouldn't plagiarize someone's work. You can just borrow the general idea and then provide your own vision of the issue, or maybe, someone's story will boost you and remind some interesting episode of own life. Besides, while reading a piece of writing you can sharpen your skills, first of all, pay attention to writing style, structure, and means of a language used by the author to achieve the desired effect. And the most important point – make notes every time any more or less good idea arises, as that's impossible to keep in mind everything. Even the craziest options may be polished and improved when you take a close look at them.
2. Work on the Structure of Your Essay
If you've decided on the topic, it's high time to plan your essay and outline its structure. The most common essay usually consists of 3 parts – introduction, body, and conclusion. Such division doesn't always coincide with a number of paragraphs, as the size and word limit are different.  Traditionally the introduction and the conclusion covers 1 paragraph each; the body is the biggest part and may include several ones depending on how many ideas the author wants to reveal. It's preferable to explain one idea in a paragraph. In addition, all paragraphs should be interconnected, it means that one paragraph must continue the previous one and lead to the next point. Otherwise, the logic of presentation will be broken, and readers may be confused.
The best way to create a good structure is to create a detailed plan. Such sketch provides you with an opportunity to imagine how the final version of the essay will look like. The main task for the introduction is to inform the readers what they deal with and grab their attention. The body is the largest part in size in which the author describes his/her vision of the issue, confirms or refutes some statements, and provides arguments and counterarguments. It may also include some descriptions, quotes, and statistics. The conclusion is a final part that closes the essay. It summarizes the most crucial and most striking points of the essay and shows what final results you get.
3. Perfect Your Style and Grammar
Wring essays is not only about a good content, it also covers the way and means used by the author to share some particular idea with the readers. A language is a powerful tool in good hands, that's why you should constantly improve your language skills and apply them while creating any papers. When the first draft of the essay is finished, check it for grammar, spelling, tenses and correct use of words, special attention should be paid to syntax. You will not create masterpieces at once, but craftsmanship comes over time. The more you practice, the better results you get.
4. Be Specific and Show Yourself
The secret how to write a personal essay is pretty simple – to be yourself. You should aim to find your own voice and manner, and not to think and write by patterns. In this way, you will be able to show your personality, background, and feelings. Focus your attention on your senses and make the readers be in your shoes. You can't be afraid of saying "I", on the contrary, you have to do that, as you deal with the personal essay. You have to write in the first person, so imagine yourself as a prism through which light passes. The same should be reflected in your essay. In order to let others see the world with your eyes give examples and add detailed descriptions of your emotion and things that surround you.
5. Carefully Edit
This step is the last, but one of the paramount importance.  Leave your essay for some time, at least several hours, or it's much better to sleep on it. Edit yourself is a hard business, and if you have somebody who can help you – ask them. A fresh look and independent assessment may come in handy in that situation. Grammar, sentence structure, composition, clarity of thought – check everything once more before you hand it.