Tips How to Write with Different Number of Words

Rating:
1 votes - 80.00%
Click a star to vote
Publication Date:
Author: Alice Miley
How to Write 200, 250, 300, 500 and 1000 Word Essay?
The set word limit is an extremely decisive factor for any type of writing; it shows how skillful the author is in expressing his/her thoughts depending on the set restrictions. Somebody may find creating long texts very complicated and prefer writing briefly, for other people, on the contrary, longer essays (about 500 or 1000 words) are a perfect way to describe their point of view, as they got used to detailed writing. It doesn't matter what number of words you have to write, the best papers are created as a result of persistent and creative work that excludes any plagiarism. In any case, this article is supposed to consider the most crucial points of writing both shorter and longer essays.
Creating a 200 Word Essay
If you are assigned to write such essay, the most likely option is that your tutor wants to check your brevity, conciseness, and accuracy, that's why you should plan attentively in order to cope with constraints. Even such a small piece of writing should consist of three parts – the introduction, the body and the conclusion. In the introduction, the author briefly declares what position he/she shares, in the body argues his/her point and summarizes in the conclusion. Avoid quotes, it's much better to paraphrase sources by claiming "based on somebody's theory" and offer your analysis. Work on your writing style – don't use ambiguous and verbose sentences, make sure your idea is clearly traced throughout the entire essay. Keep a close eye on your grammar and spelling too.
What Is so Special in a 250 Word Essay?
Frankly speaking, 250 word essay has a lot in common with the 200 word essay, at least in structure. The topic for such essay must be attentively chosen; you should know it pretty well and find it interesting enough. Once again, while writing the 250 word essay you need to keep in your mind one thing – the size of your work is limited, so choose only the main points that can serve as a reliable basis for you. You may not be able to write a decent text at once, but don't throw your drafts. Look for sample essays and compare them with the materials you already have, in this way you can see the main shortcomings of your own work and determine how to improve it. Don't be afraid of revising and rewriting, that's usual. In terms of content, it's preferable to focus on your opinion rather than an alternative point of view.
Specifics of a 300 Word Essay
Earlier we talked about essays on topics of author's choice, but such situations don't occur constantly. Very often students are given some specific topic; in this case, they have to research the topic deeply to be competent on the offered issue. A strong and powerful thesis statement with a short introduction is the best possible start for the essay, all together this section covers about 50 words. After that, you should choose three main points, by means of which you can support the main idea, and explain these points in separate paragraphs, for that you have 200 words. The remaining 50 words are enough to summarize and create a solid conclusion. Ultimately, you get a typical scheme of the 300 word essay.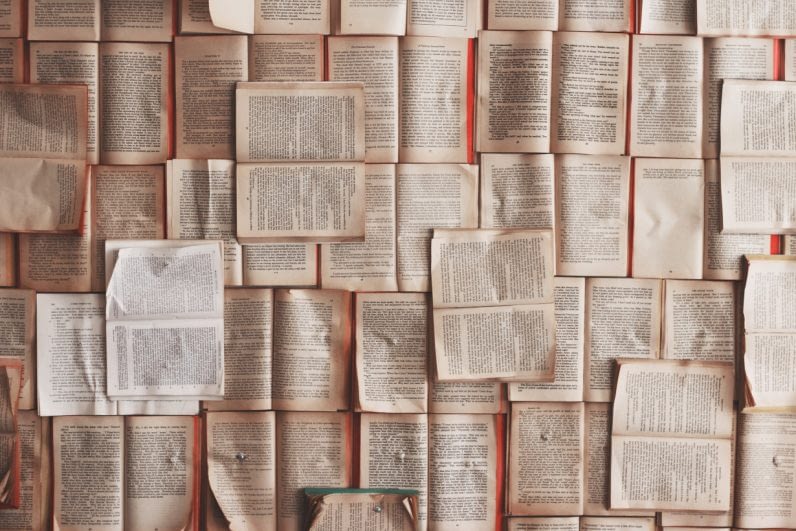 500 Word Essay Writing Guide
Such assignment is larger, and therefore you have more space to substantiate your position. As in the previous cases, 500 word essay is a three-part paper aimed to display and explain your view on some particular topic. Similar to the 300 word essay the introduction with a thesis and the conclusion should be pretty brief – 50 words each, but you have to work hard on the body and pay more attention to your arguments and explanations on the topic. Using relevant and solid sources of information you may, for example, consider several existing positions to the question and highlight their pros and cons, or, on the contrary, provide a deep analysis of some approach. You aren't so limited in word count, so add something special to the essay that will make it more readable and catchy.
Writing 1000 Word Essay Step by Step
First of all, you should cope with a fear; the number 1000 isn't as scary and terrible as it may seem, especially if you have a strategy, so we'll help you with it. Of course, writing a 1000 word essay will take more time than writing essay described above, but it's not impossible. The step you should start with is to clearly define your topic, only then move on and do research. A very effective method that prevents you from getting lost while writing is to make a sketch, or in other words, a skeleton of your future essay. In the sketch you outline what ideas, thoughts, statements and arguments you will present, their order and place in the general structure of the paper.
Concerning your structure, it's better to apply a well-known three parts strategy but slightly improved. In the introduction, the author explores the topic broadly and catches the readers' attention. In order to make the essay understandable and clearly composed, you can divide the body by principle one idea/argument – one paragraph. And your final step is to sum up the key positions of your essay in the conclusion, but keep in mind that summarizing isn't just to list everything said before.