Tips on How to Create Believable and Engaging Dialogues for Your Story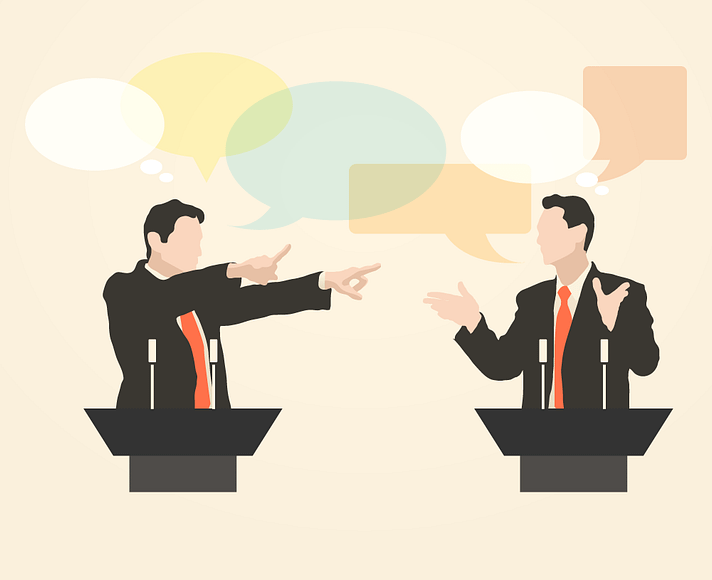 Rating:
4 votes - 70.00%
Click a star to vote
Publication Date:
Author: Nicolas Braun
How to Write the Best Dialogue Scenes
Every story needs powerful dialogue scenes since it is the only way the characters can really enact. That is why a lot of authors use them for a variety of purposes such as:
show the character`s personality, emotions, and actions;
help the reader to get to know the character;
make characters evolve through dialogue;
bring dynamics to the story;
give context to what the characters are feeling inside;
give specific data about the plot;
bring a novel to life
But what exactly makes the dialogue writing great? It may sound surprising and quite confusing but, in fact, the beauty of each dialogue lies in the complexity of its simplicity. It is very important to give your readers the opportunity to examine the subtext of the characters` words and understand their true meanings. What is more, you should remain entertaining while being talky. As you can see, to write a compelling dialogue is a real art that requires a lot of writer`s imagination, creativity, and meticulous attention to detail. Get some wonderful examples of well-composed dialogues from famous books and tips you can take advantage of to master dialogue writing.
   -I`ve been everywhere and seen everything and done everything. I`ve had a very bad time, Nicky. I`m pretty cynical about everything.
– Ah. Your daughter, I suppose she talks and eats and everything?
– Pammy? Oh, yes. Listen, Nick, when she was born, Tom was God knows where…with God Knows whom. And I asked the nurse if it was a boy or a girl. And she said it was a girl and I wept, 'I`m glad it`s a girl. And I hope she`ll be a fool. That`s the best thing a girl in this world can be. A beautiful little fool'.
'The Great Gatsby' by F. Scott Fitzgerald
Tip 1.  The words that characters say in dialogues should convey the tension otherwise your scene will be doomed to fail. You shouldn`t forget that in the real life people rarely say what they really mean. So, you should clearly know the objective of your scene and write a dialogue in such a way as to make your readers find out the unspoken truths between the lines on their own.
Ah, Mr. Holmes, I would love to tell you, but then, of course, I`d have to kill you.
That would be tremendously ambitious of you.
'The Hounds of Baskerville' by Sir Arthur Conan Doyle
Tip 2. You should always show the characters` emotions and illustrate them by using action. However, don`t describe these actions since your dialogue will automatically be considered as poor. Avoid using adverbs in your speaker attributions. Bear in mind that action requires verbs.
Tell me, do you spend time with your family?
Sure I do.
Good. Because a man who doesn`t spend time with his family can never be a real man.
'The Godfather' by Mario Puzo
Tip 3. Do not be afraid to allow gaps in the communication and let the readers fill in the blanks. Do not give them 100% of what they want and expect. Keep speeches short. Add intrigue, slang, and banter. Don`t forget to punctuate dialogues correctly. Missing, misplaced, or inconsistently used commas shouldn`t prevent your readers from easy reading.
Faith is a house with many rooms.
But no room for doubt?
Oh plenty, on every floor. Doubt is useful, it keeps faith in a living thing. After all, you cannot know the strength of your faith until it is tested.
'Life of Pi' by Yann Martel
Tip 4. Present a unique voice of every character if you want them to become believable. In any case, they shouldn`t all sound exactly alike. Ask yourself a simple question: 'If I covered their names on the page, would I know which lines correspond to which character?' Each character should have a background, sphere of influence, unique speech patterns, personality traits, distinctive habits, and mannerisms.
"Don`t you remember that you said I looked like you?" Bruno asked Schmuel. "Since I had my head shaved?"
"Only fatter," conceded Schmuel.
"Well if that`s the case," said Bruno, "and if I had a pair of striped pajamas too, then I could come over on a visit and no one would be any the wiser."
'The Boy in The Striped Pajamas' by John Boyne
Tip 5. All your dialogues should have a specific purpose in your book. Don`t put in any dialogues just for the sake of having your characters talk. Avoid yes/no answers in order not to make your story boring and meaningless. And one more thing you have to remember is that a well-written dialogue should sound real.