Are you waiting for your spring semester? Don't miss the chance to be well-prepared

Rating:
2 votes - 80.00%
Click a star to vote
Publication Date:
Author: Ben Parker
6 Ways To Prepare For The Spring Semester
Everyone thinks that when the winter holidays end, they'll set themselves up for studying right away. At once. However, it doesn't work that way. Nothing just happens. In order to start the spring semester right, it is necessary to gradually move from the holiday regime to the educational process. But how can you do this? We've prepared 6 ways that will help you to be ready for the spring semester. Let's start!
Adjust to new sleeping hours
Very few people can manage to fall asleep and wake up without a shift in time during the holidays, especially if it is New Year holidays and vacations. Students of high school need to sleep 9-10 hours, adolescents and adults can have eight hours of sleep.
Preparation for sleep should start in an hour and a half. It is very important not to watch TV, not to use gadgets, an especially aggressive form of games. It is very hard to fall asleep after using them. Leave your devices, and have some rest.
In the morning wake up early to have some time to just lie in bed.
Walking is healthy
In winter, sometimes you do not want to go outside, especially if there is no snow and it is dark or gloomy all the time. But you should go. If you walk before bedtime even for half an hour it is a good thing for your health. When the school has already begun, children should walk even more. Oxygen is extremely important for the good functioning of the brain.
Ask your group mates/school friends to have a walk with you. You will remember all the good and funny things that college or school has given you. Those moments will inspire you to start the spring semester happily with the positive expectation. Besides the classes, there are a lot of social aspects that have an influence on our communicative skills.
In the era of smartphones and video games, playing outside is always fun.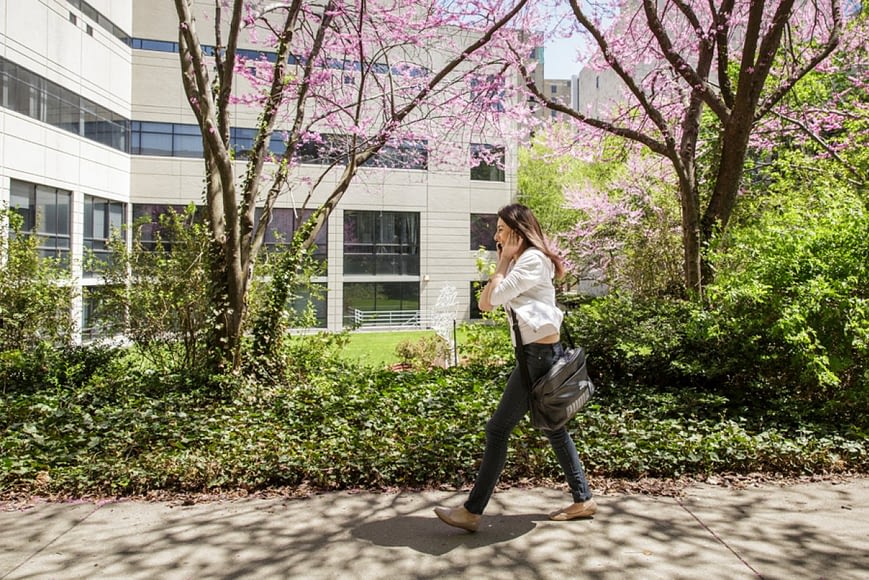 Check your schedule
When you have free time, check your schedule and make sure you know it. It is necessary to know where the classes will be held, to save your time and good mood.
Read books
The best way to adjust to learning is to read books.
No wonder that reading is a gymnastics for our brain. Give your brain a 'concussion' after a long break, because it will be hard to perceive a sudden stream of information. Let your brain gradually get used to mental stresses. Start reading a few pages per day of any literature that you like. It would also be good if this literature has some connection to your specialization.
If you read, then slowly your consciousness will depart from the winter holidays and adjust to the educational process. And you just need it, otherwise, why are you reading this article?
Don't you like to read books? But you do study a foreign language? Then you can watch special films that will allow you to improve your level of knowledge of the foreign language. And anyway, you are already at the subconscious level that will gradually adjust to learning.
After all, you will watch movies not just for fun, but for the gaining new knowledge, that is, you will learn. Reading books and watching learning films is an excellent opportunity to adjust to the spring semester. Keep up the pace you like. The most important thing here is not to force yourself to read books or watch movies. Everything should be at heart's ease. Only then you will be able to receive from reading books and watching movies a pleasure and at the same time gradually get used to the studying.
Make sure you have everything packed
For those students who went home for winter holidays, make sure you didn't forget anything that you need in your residence halls. Create a list of the most important things, and try to take them. You don't want to be upset about forgetting something on your first day.
Clear your mind
Of course, it is easier to say than to do. But find the thing that makes you feel calmness and peace. 'I really love to ride my motorcycle. When I want to just get away and be by myself and clear my head, that's what I do.'
Prepare your mind for the new information, forget about the things that make you sad or depressed. Only good vibes create a good environment for studying.
I hope you've found the answers in this article. Have a great spring semester.